The movie is great. Set in 1974, an authentic and uplifting tale of two friends whose horizons are opened up by the discovery of black American soul music.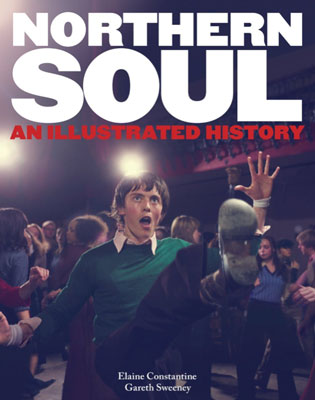 http://www.imdb.com/title/tt1837613/
And the tracks (soundtrack) in the movie is very good. Check out the songs in the movie. In one of the most anticipated releases of the year, Harmless are proud to announce that we will be issuing the soundtrack to the forthcoming film, "Northern Soul" directed by Elaine Constantine. Early viewings confirm that "Northern Soul" will be the most accurate portrayal yet of this legendary musical movement which started in the north of England in the late 1960s and has now spread around the world and become a huge international scene. The film is due to launch in the UK in October 2014 and there will be considerable mainstream media coverage following the recent TV coverage via The One Show on BBC1 and the Culture Show on BBC2.
The soundtrack package for "Northern Soul" consists of CD1: the soundtrack itself containing all the key Northern Soul tracks from the film, CD2: an additional CD of specially chosen Northern Soul tracks compiled by "Northern Soul" director Elaine Constantine and an exclusive DVD with Elaine Constantine being interviewed about the making of the film by actor James Lance who plays top Northern Soul DJ Ray Henderson in the film.
Disc: 1
1. Right Track – Billy Butler
2. Back Street – Edwin Starr
3. Soul Time – Shirley Ellis
4. I Gotta Find Me Somebody – The Velvets
5. If This Is Love – The Precisions
6. Seven Day Lover – James Fountain
7. You Don't Mean It – Towanda Barnes
8. The Night – Frankie Valli
9. I'm Com'un Home In The Morn'un – Lou Pride
10. (Just Say) You're Wanted And Needed – Gwen Owens
11. They'll Never Know Why – Freddy Chavez
12. Tear Stained Face – Don Varner
13. Crying Over You – Duke Browner
14. Exus Trek – Luther Ingram
15. Too Late – Larry Williams & Johnny Watson
16. Your Autumn Of Tomorrow – The Crow
17. I'm Gone – Eddie Parker
18. I Really Love You – The Tomangoes
19. This Love Starved Heart Of Mine (It's Killing Me) – Marvin Gaye
20. Stick By Me Baby – The Salvadores
21. Time – Edwin Starr
22. Come On Train – Don Thomas
23. Lonely For You Baby – Sam Dees
24. Gone With The Wind Is My Love – Rita & The Tiaras
25. Suspicion – The Originals
26. Turning My Heartbeat Up – The MVP's
27. Time Will Pass You By – Tobi Legend
Disc: 2
1. She'll Come Running Back – Mel Britt
2. Little Love Affair – Patrinell Staten
3. You Don't Love Me – Epitome Of Sound
4. I Just Can't Live My Life (Without You Babe) – Linda Jones
5. What Good Am I Without You – Darrow Fletcher
6. I Surrender – Eddie Holman
7. I Don't Like To Lose – The Group feat Cecil Washington
8. In Love – Tony Galla
9. I Was Born To Love You – Herbert Hunter
10. I Really Love You – Jimmy Burns
11. Blowing My Mind To Pieces – Bob Relf
12. Please Stay – The Ivories
13. The Chase Is On – Johnny Howard
14. You Left Me – The Admirations
15. Ain't Gonna Run No More – The Royal Esquires
16. Love Slave – The Antellects
17. As Long As You Love Me (I'll Stay) – Ronnie & Robyn
18. My Lonely Feeling – Milton James
19. Can You Win – Charlene & The Soul Serenaders
20. This Won't Change – Lester Tipton
21. Love Factory – Eloise Laws
22. Under Your Powerful Love – Joe Tex
23. It Really Hurts Me Girl – The Carstairs
24. Hung Up On Your Love – The Montclairs
25. Baby Don't You Weep – Edward Hamilton & The Arabians
26. The Magic Touch – Melba Moore
27. If You Ever Walked Out Of My Life – Dena Barnes
Have soulful friday